Window shades installation
Perfect Frames got a call from a customer wanting to install zebra shades on a rounded window frame. First step was performing measurements and ordering the requested shades.
Perfect Frames technicians is installing the shades at the requested location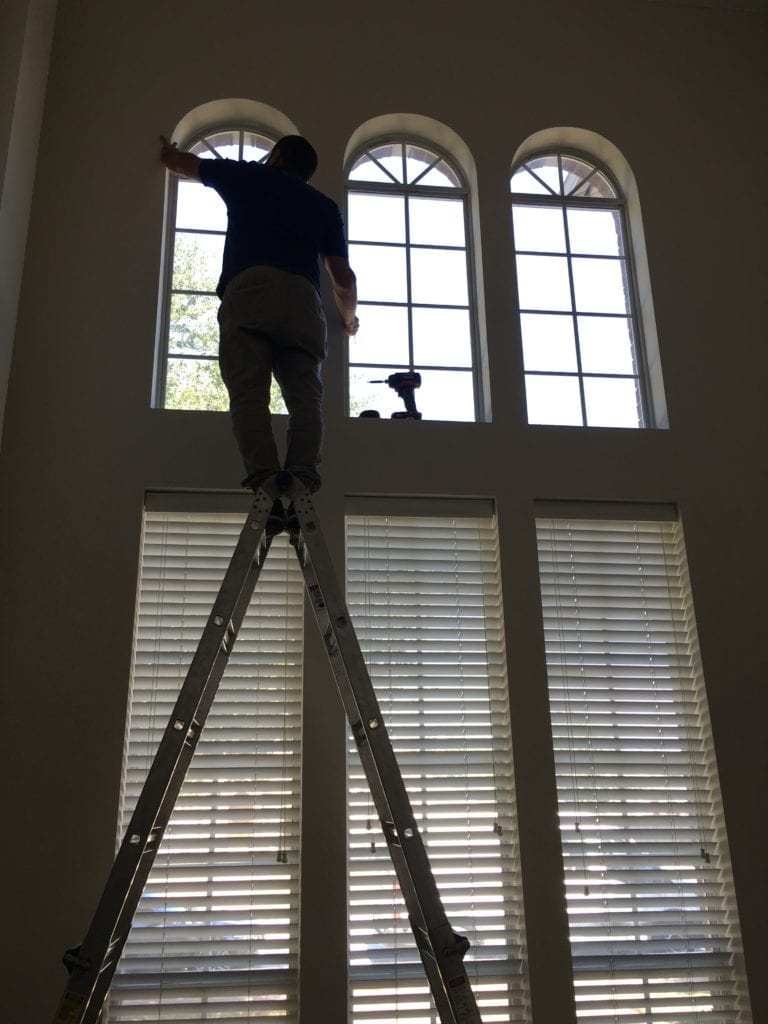 THE FINAL RESULT
Our tech is performing final adjustments and testing to make sure the shades perfectly and securely got installed.